Diagnostic Imaging & Radiology
Imaging & Out Patient Services
The Imaging Services Team at Central Florida Regional Hospital is dedicated to providing our patients with the highest level of care possible. Patients are the focus of everything that we do. Our department offers Central Florida some of the most advanced and essential radiologic services in the area at two convenient locations.
Please call the facilty closest to you for appointment information.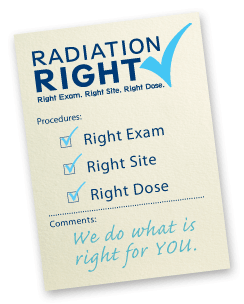 Central Florida Regional Hospital, 1401 West Seminole Blvd., Sanford, FL 32771; (888) 894-2106
LAD Imaging Deltona, 1555 Saxon Blvd., Suite 401, Deltona, FL 32725
(386) 860-9336; www.ladimaging.com
State-of-the-art Equipment
Central Florida Regional Hospital provides a comprehensive array of outpatient imaging services. Our facility is equipped with a broad range of diagnostic technology:
CT Scan
Coronary Calcium Scoring
DEXA Bone Density Scan
Echocardiogram
EKG
Fluoroscopy
Interventional Radiology Procedures
Digital Mammography
MRA/MRI
Nuclear Medicine
PET/CT Scan
Stereotactic Breast Biopsies
Ultrasound
X-Ray
Our Staff
Network features include Board Certified Radiologist interpretations, Digital archiving, and seamless record sharing capacity. Adding to the convenience of multiple locations for the Network is our acceptance of most insurance plans.
Patients, referring physicians, and healthcare provider systems are all customers of the new Imaging and Outpatient Network of Central Florida.