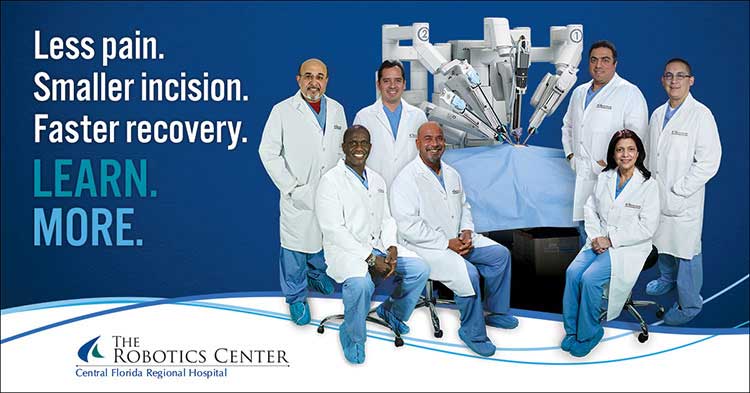 To learn more about robotic surgery, call us at (800) 445-3392.
Central Florida Regional Hospital's robotic surgery specialists rely on the precision of robotic technology to help patients get back to daily activities sooner. Robotic surgery is performed entirely by the surgeon controlling the robotic surgery system, which translates all hand movements into smaller, more precise movements of tiny instruments inside the patient's body. The robotic surgery system allows our surgeons to perform complex procedures through just a few tiny openings. As a result, patients have smaller incisions, less pain and much faster recovery times than those experienced following major surgery.
Central Florida Regional Hospital uses Robotic Surgery for:
Gynecology
General Surgery
Urology
Thoracic Surgery
About Robotic Surgery
---
There are currently no related events.
Robotic Surgery Specialties
---
For more information or to register, call (800) 445-3392.