Women's center in Sanford, Florida
At Central Florida Regional Hospital, our patients' health needs are our priority. To provide comprehensive care to our female patients, we offer a range of women's health services in one convenient location in Seminole County.
For more information about our women's health services, call our Consult-A-Nurse® team at (800) 445-3392.
Recognition
---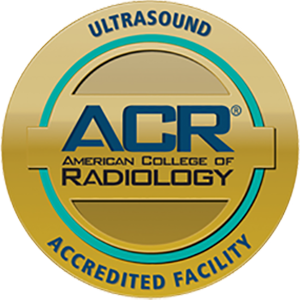 The American College of Radiology accredited us in the modalities of mammography and ultrasound.
Gynecology
Our gynecologists are dedicated to providing care for women of all ages. From well-woman exams to minimally invasive robotic surgery, our women's specialists offer a range of procedures to diagnose and treat conditions that affect women.
Some of the gynecologic services we offer include:
Cervical disorder treatment
Colposcopy
Contraceptive management
Endometrial ablation
Gynecologic cancer screening
Hysterectomy
Hysteroscopy
Menopause management
Menstrual disorder treatment
Mohs micrographic surgery
Oophorectomy
Ovarian cyst treatment
Pap test
Salpingectomy
Salpingo-oophorectomy
Sexually transmitted disease screening and treatment
Tissue transfer
Uterine fibroid treatment
Uterine prolapse treatment
Vulvectomy
Breast health
Our hospital offers breast health services to diagnose and treat breast conditions. The breast specialists at our center use digital mammography to find breast disease before symptoms begin. Screening mammograms allow us to detect disease in its earliest and most treatable stages.
Mammograms are performed and interpreted by board-certified radiologists. With digital mammography, we can create digital archives of mammograms and share patient records seamlessly with patients, referring physicians and healthcare providers. This allows doctors to quickly diagnose conditions and develop treatment plans.
If a condition is detected, we offer treatments for non-cancerous breast conditions. We also offer oncology services and cryosurgery to treat breast cancer.
Bone health
Women have less bone tissue than men, and as women age, their bones become thinner and weaker. That's why we offer bone density screenings to promote strong bone health in women.
We use non-invasive dual-energy X-ray absorptiometry (DEXA) scans to measure bone mineral density. DEXA scans allow us to assess if a person is at risk of osteoporosis or bone fractures.
Women's care locations
Retrieving location data...